Cocktail Lounge and Kitchen

Dead Line was born of our team's passion for service, elevated cocktails and local, seasonal cuisine!
Our cross-street, Yesler Way, was historically known as 'the dead line' separating the privileged north of the city from the poverty and vice to the south.
 Our name represents the space where all walks of life interacted; grim reality and humility entwined with privilege and opulence. This contrast underlies our mission – Provide an environment of elegance and class while maintaining authenticity and respect for Pioneer Square's past and present.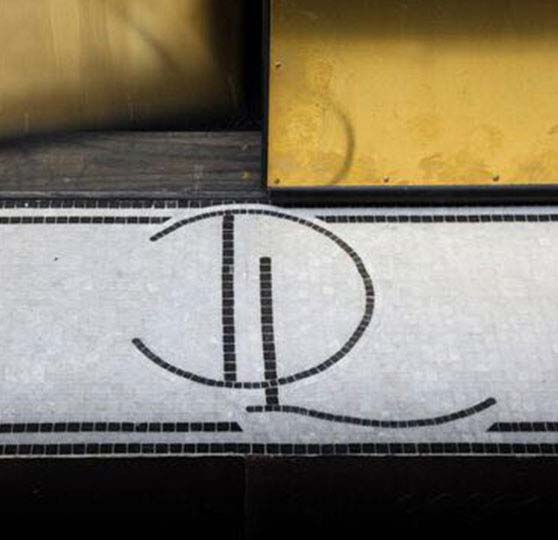 Events and Private Parties

Whether a small birthday gathering over drinks or a fully catered dinner with a customized food and drink menu for a large party, Dead Line has flexible space, food/drink options and fee programs that allow you to create the special environment you seek for your event and within a reasonable budget!
Parties up to 35 or full lounge buyouts up to 100
Customizable music
Menu planning and creation
Dedicated servers and/or bartender options

What Our Guests Have to Say

Good food, nice drinks, and great vibe!

Great place for unique cocktails! Stopped in after a Friday night Mariner's game and there was plenty of space. Wish the kitchen didn't close at 10PM though.

Ian Zahller
20:28 10 Aug 22
Got a recommendation from a Gallery person on Thursday art walk after not having dined downtown since before the pandemic. Booze, service, food, atmosphere :awesome – "our" new place in downtown Seattle. Just a really great urbane experience!

Richard Hart
04:49 05 Aug 22

gena seaberg
16:54 04 Aug 22

Grover Bowers
23:31 03 Aug 22
One of my absolute favorite bars in Seattle. It is really a hidden gem that is a must visit!

Gave me the best crispy chicken sandwich I've ever had. They combined familiar comfort food with gourmet touches and it was fantastic. Didn't like the fries...

It doesn't have to be a ball game to come here! Love love love this place! Best place to come while in SeaTown! Food and Drinks AMAZING! Thank you For...

My husband and I made it through winter thanks to Dead Line. A cozy, intimate space in historic Pioneer Square, with original brick texture and a welcoming...


The service here is unmatched! Got a full tour of the restaurant and their wonderful event spaces. The aesthetics of the restaurant are exceptional and a...

Went here for valentines day and it exceeded my expectations!! Staff was amazing, food was amazing I would highly recommend for anyone looking for an event...

Another amazing night here at Dead Line. My boyfriend and I came her to celebrate Valentine's Day a bit early. Dev, Alan and another bartender took very...

Really cute place to go for cocktails with surprisingly ample seating! (More on the second level and in the back room that you might not be able to see in...

Didn't know Deadline existed until I came here with some coworkers. I am not sure I'm cool enough to hang here tho 😉 It's very dark and mysterious...

Alec has been a treat. He was prompt and speedy with our party's orders. Jim kept the candles lit. He was punctual and inviting when we entered the...

Had the best experience here. Dev the bar manager was amazing. Kept coming with amazing drinks. The food there was amazing as well. Can't wait to got back....